The ancient theater of Dionysus
Few people know that the most ancient theater in the world is also the most ancient dance theater!
There is historical evidence that dance rites as well as dramas including dance were enacted there 2500 years ago! Plays of the great tragic poets Aeschylus, Euripides and Sophocles were first produced here during the 5th century BC. The modern term orchestra derives from the ancient Greek word orchestra, meaning dance floor, which was first used for this very theater. It could seat 17,000 spectators.
During the 5th century, the theatre was first used as a regular site for theatrical performances of plays written by the great tragic poets, such as Aeschylus, Euripides and Sophocles. The theater was a place to honor god Dionysus and the plays Source: www.greeka.comSee the lecture we have prepared for you on this subject, fearuring photos of Isadora Duncen dancing there, taken by her brother Raymond in 1903.
The theater lies halfway between our office building in Plaka and the Divani Acropolis Hotel, venue of the World Congress. On Dionysiou Aeropagitou street, right opposite the Acropolis Museum, you will see the gate leading to the archaeological sites on the south side of Acropolis hill.
Take time to visit this landmark monument of the History of Dance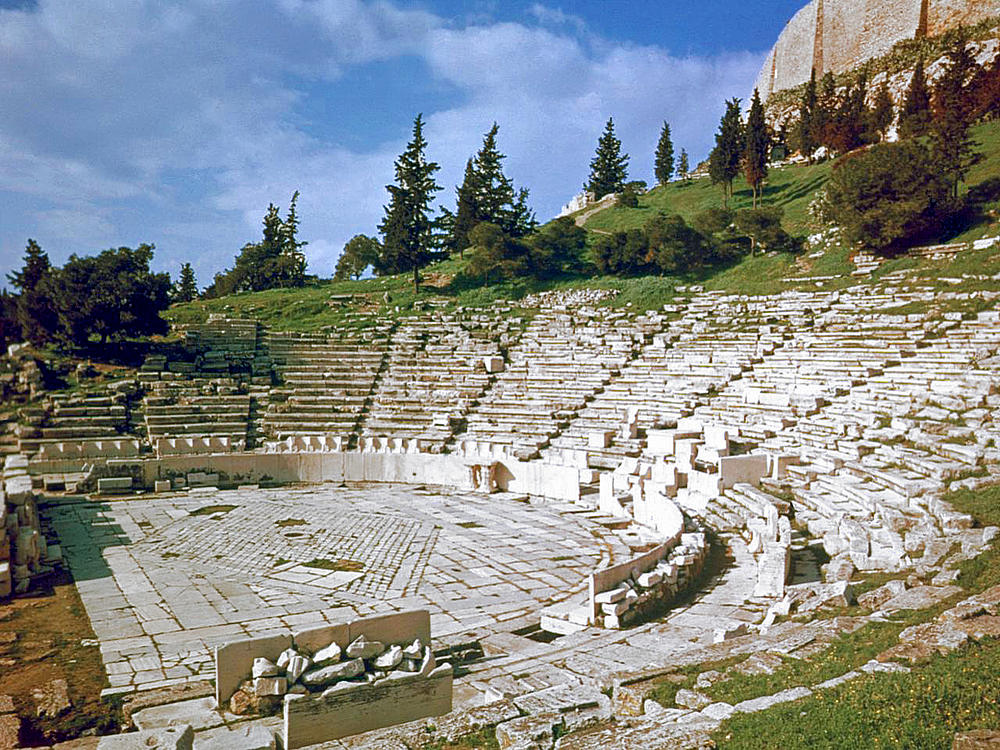 After reading the above text, This email address is being protected from spambots. You need JavaScript enabled to view it.This email address is being protected from spambots. You need JavaScript enabled to view it.This email address is being protected from spambots. You need JavaScript enabled to view it.This email address is being protected from spambots. You need JavaScript enabled to view it.This email address is being protected from spambots. You need JavaScript enabled to view it.This email address is being protected from spambots. You need JavaScript enabled to view it.This email address is being protected from spambots. You need JavaScript enabled to view it.This email address is being protected from spambots. You need JavaScript enabled to view it.This email address is being protected from spambots. You need JavaScript enabled to view it.
An interesting article about Dionysos Eleutheros theatre but also about Thorikos and other theatres in Attique exists in the link:
http://www.persee.fr/doc/reg_0035-2039_2000_num_113_2_4419#reg_0035-2039_2000_num_113_2_T2_0277_0000